ABOUT THIS EVENT
---
Why Attend?

The webinar will do a deep dive into:-
Defining and Standardizing Funnel Metrics: How to capture your sales funnel definition and understand key metrics to monitor at each stage.
Optimizing Conversions through ICP Segmentation: Optimize your funnel for different ICPs through segmentation and personalization.
Boosting Awareness and Interest Stages: Strategies for improving awareness and interest, including content marketing and lead generation.
Effective Lead Nurturing Techniques: Discover the techniques and methods for nurturing leads from the interest stage to decision, focusing on and personalized content.
Addressing Friction Points for Higher Conversions: Identify and overcome significant friction points to make your funnel less leaky and optimize conversion rates.
---
Who Should Attend?

This webinar is ideal for startup c-suites, business leaders, CMOs, marketing & sales professionals, and anyone interested in improving sales funnel conversion for growth.
---
Got a Busy Schedule?
If you can't attend the live event, don't worry! We'll provide a recording of the webinar for registered participants.
PANELISTS
Devin has an extensive background in marketing and media. Beginning with a performance marketing background, Devin's roles expanded to broader marketing strategies with growing B2B and B2C companies as part of a full service marketing agency. Recently, Devin has joined scaling fintech startup, Spreedly as VP of Marketing.
" Think of your funnel as a diagnostic tool. It won't ever tell you the solution to your marketing challenges, but it will help you understand where to focus and problem solve."
Chris Gaebler, CMO at Sonrai Security, excels in connecting customers with tailored tech solutions, boosting brand enthusiasm through innovative marketing strategies at global firms and startups alike.
" For a stronger funnel, understand the people who are in it. Find out why they are engaged or not engaged. Optimization starts with the curiosity of the customers."

DATA MATTERS Webinars are tailored for startup and growing enterprises executive leaders, these sessions from industry experts are your guide to sustainable & proven strategies. Don't miss it!
HOST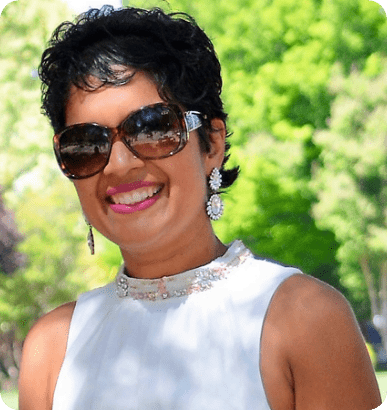 Piyanka Jain, CEO of Aryng, is a renowned thought leader in data, analytics, and AI. She is passionate about empowering businesses to embrace data-driven decision-making. She leads Aryng's SWAT Data Science team, solving intricate business challenges and delivering rapid ROI.